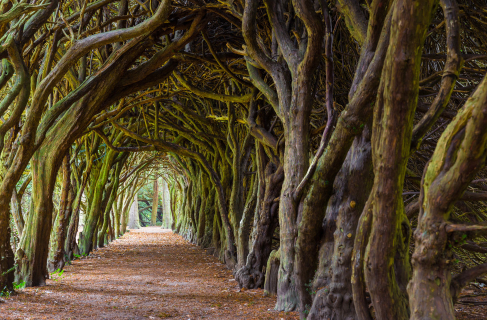 MYSTICAL PLEASURES
Shelley von Strunckel's list of favourite places, accommodation and experiences around the world: Caesar salad (and a margarita, of course) at Caesar's Restaurant, in Tijuana, Baja California, Mexico – where the first Caesar salad was created.
Food, food, food; whatever you want, New York's Fairway Market (on Broadway at 74th Street) is unique. This is not just a grocery store. It's distilled New York, the chaos of a rush hour subway meets Macy's mass marketing. From soup (home made, of course) to nuts (organic, unsalted or giant-sized), whatever it is, they have more of it. the downside? Aggressive shoppers; arrive early or risk death by shopping trolley. Shanghai, China: M's on the Bund. M's rooftop terrace offers the best vantage point for surveying Shanghai's traditional architecture along side its blazing new buildings, such as the 88 storey Hyatt, all with a glass of cool white wine in hand.
Chinese lunch in the garden of the Chinese restaurant in Shrinagar, Kashmir After a chilly 5am foray in the Bermondsey antique market, a warming breakfast at Smithfield's Fox & Anchor Pub (where I've never been brave enough to have their speciality, the City Boys' breakfast, a steak and pint of Guinness – at 6am) The unbelievably painful acupressure massage in the Spa at the Mandarin Hotel, Hong Kong, and the bliss of the even more unbelievably unkinked muscles that afterward. Plus, the sound night's sleep that follows. However you get there – whether it's miles, a generous lover or business travel –British Airways First Class. The minute you exchange street clothes for pyjamas you know that, for the next ten hours, your biggest problem will be deciding which food, drink and videos to indulge yourself in.
Two yummy retreats off the beaten track in an otherwise over-crowded (and frequently gastronomically disappointing) Venice. First, Locanda Cipriani, the luxurious garden restaurant and tiny inn (where Hemingway stayed when writing For Whom the Bell Tolls) on Torcello Island. Better yet, for me Venice isn't complete without several meals at Harry's Dolci, canalside, on the newly smart Guidecca (where Elton John's just acquired a property). A predawn Breakfast in the steamy café in the New Covent Garden flower market after bulk-buying posies. Of all New York's power breakfast palaces, Norma's at the Parker Meridien on 57th Street outstrips them all. Its menu, which includes everything from Krispy Kreme donuts to Raspberry Risotto, eliminates the need for lunch.